Stemming from one of the most well known of all multi level marketing companies, Artistry has earned its rank as one of the top marketed makeup and skin care lines in the world.
Amway has been around for a very long time, even going through evolutions through the decades. This company has been made and remade and has garnered the attention of just about every American who does not live under a rock. In the 80's and 90's Amway's reputation even took a beating for questionable marketing practices, but upon the arrival of the new millennium, it has rocketed to the most well known MLM in the business.
Amway, which is owned by Alticor, has revamped the company and earned a new reputation for being an incredibly stable enterprise with a capacity to put lemon drivers into BMW's.
Artistry is one of the famed product lines that is pushed by the folks and distributors of Amway. The prime function of Artistry is its makeup; more specifically, it's renowned foundation.
There have been mixed reviews on this makeup titan, but what we do know is that it is not cheap. This is no pancake of foundation one can find on convenient store shelves. It is an advanced and high quality makeup that blows most formulas out of the proverbial water.
This makeup is not designed to be sold cheaply, but rather, it is intended to be sold to makeup artists and folks who are more serious about looking their best. This tends to be both the curse and the blessing on this particular MLM line of products.
In difficult economic times, luxury products such as these tend to be a little harder to sell, as everyone seems to be pinching pennies. If you find that your prospective clientele might be of a lower income, you may want to avoid selling this product line and stick with other, cheaper alternatives.
However, if you find yourself in old money drenched neighborhoods, and have connections with lots of well off folks, then this product line will be an unbelievably lucrative addition to your portfolio.
Artistry is very well known, perhaps only second to the famed Mary Kay makeup line. This is very advantageous, because when well learned people come into contact with Artistry, you tend to see raised eyebrows, "oo's" and "ah's", and lots of incredibly interested prospective buyers. In the makeup world, it is essentially viewed as the Cannondale of bicycles, the Harley or motorcycles, and the Audi of cars.
All in all, the beauty of Artistry is the fact that you will find a great deal of promise with repeat customers, especially in the even that you sell to the right people. Artistry tends to develop a cult-like following, which only translates to a big payoff. All you have to do is hook the right group of folks, and if you find yourself selling to professional makeup artists, you're in business! This line has a tendency to attract the most fervent makeup enthusiasts, so be prepared to find yourself selling to people who know what they're doing and exactly what they want.
This article was wrote by Philip Irwin
Recruiting in any MLM is a learned skill. Contact with me to learn how to be a top recruiter in your business.
Friend me on Facebook
Link up with me on Linkedin
Follow me on Twitter
Check Out My FB Page
If you want to work with me Click Here
P.S. If you want to see the only Government Approved Money System on Facebook Click here.
PSS: If Your Upline Does Not Have a Step-By-Step Blueprint For Success, Check This Out (Unless You Already Have Too Many Leads) – Click Here For Instant Access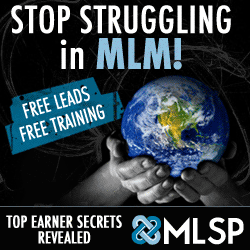 Related